Swimming
I am a regular at Tadley Swimming Pool which was opened in 1998 after being built with National Lottery money. It was a long awaited facility and is well used.
http://www.basingstokeleisure.com/tadley/FAC_Index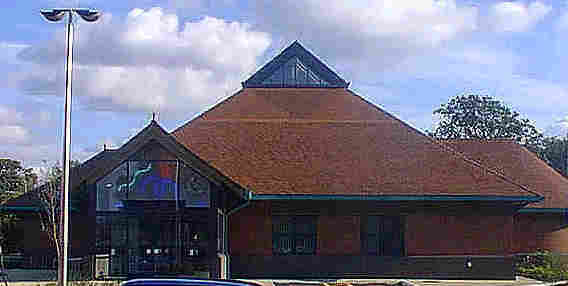 There are several swimming pools in Basingstoke. The main one is the Aquadrome, which has a 20m and 25m pool as well as the leisure flumes.
The Aquadrome, at Basingstoke Leisure Park was opened in 2002 and is quite smart. The temperature of the 25m pool is colder than at Tadley pool.
The 25m pool seems to be in use quite a lot by local swimming clubs which mean evening swimming for the public seems pretty limited. At weekends, it is often booked for galas and competitions so it's a good idea to check the website before going for details of events. www.aquadrome.org.
Watch out for the queues on bank holidays, but note that they are generally for the leisure flumes rather than the main pool. No one comes and points this out – as I discovered!
Also in Basingstoke, there is the Basingstoke Sports Centre pool. This was revamped a few years ago with much needed new changing facilities and refurbished pool. It's quite smart now although the strangest thing is that the clock is at the side rather than at the end which means it's not easy to see.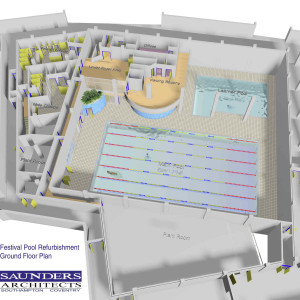 Also in Basingstoke is the pool at Queen Mary's College, to which I have been a couple of times. It is available for public swimming.
Finally, in Newbury is Northcroft Leisure Centre. This seems to be the only pool in the area open for public swimming on a Saturday morning.
The pool itself is quite old in style and feel, but has a deep deep end (which is unusual. Until recently, Northcroft Leisure Centre was not very inviting mainly because of the changing rooms which were old and not the cleanest. However this has changed with brand new shiny changing facilities where no shoes are allowed – and unlike the Aquadrome which had the same rule when it opened – is enforced. Even though the pool itself has not had any change, it's amazing how much more welcoming the whole place feels.
There is a pay and display car park though although it is free for 3 hours. The machines were not working when I was last there and although the signs say you can buy your ticket at reception, that option didn't seem to be available at my last visit.